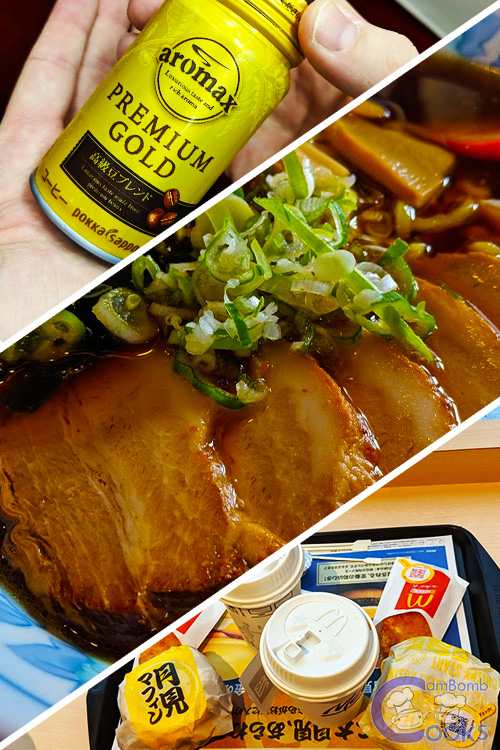 We love food! We also like to have fun with photography of food, eating food, cooking food and sharing food. So we decided to create a page to share that culinary journey with you. So please enjoy our reviews, recipes and adventure into the worlds delicious delights!
We're a family run company, well more just two people. We're not sponsored or anything so the only money we make on this is VIA donations at this point and probably ad revenue at some point in the future.
We enjoy education and sharing, so we've created the CamBomb Adventures brand to cover a few different topics:
The Fact a Day:
A group of friendly puppet monsters share fun facts for kids and adults alike!
Tune in Monday, Wednesday and Friday for fun-tastic time!
CamBomb Games:
Partake in the video gaming battle as we join the fight in Overwatch each week!
CamBomb Cooks:
We cook, eat, learn and share our culinary odyssey into foods from near and far!
We're sharing recipes, reviewing foods we've tried and attempted to cook! Everything from chips to well prepared food.
Check out the CamBomb Cooks Website! (you're currently on it)
CamBomb Adventures:
The home of the CamBomb brand! Well, sort of. Its more of a showcase page.
We have videos from around the world that we're sharing from our travels!
We also happen to sell stock photography under the CamBomb Adventures name so if you're looking for landscapes, foods or signs from around the world – check us out!
Honesty is built into our DNA. Whatever we post on here is our honest opinion and we're not paid to review anything.
The reviews you'll find on CamBomb Cooks are 100% authentic to CamBomb and friends.
We may end up using other folks recipes, but we usually end up modifying them in some way. We'll also clean up some of the instructions as that's one of the reasons for starting this blog – to improve instruction on cooking blogs. We'll source where it came from for you to see the original.
OUR ACHIEVEMENTS
We've managed to live for quite a few years without dying!
All joking aside we don't actually have any food achievements – but this was built into the website template and we thought it looked nice :)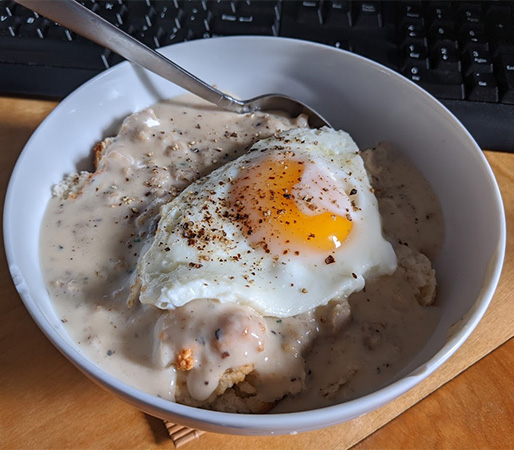 Son Enjoys Biscuits and Gravy!
Straight from the babies mouth! He said in caveman speak(mostly grunts) that he enjoys biscuits and gravy!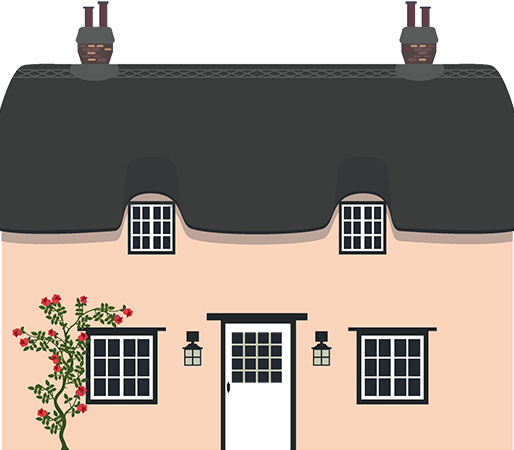 Hasn't Burned Down the House
I don't like to brag – but have YET to burn down a house while cooking! Fingers crossed I never do ><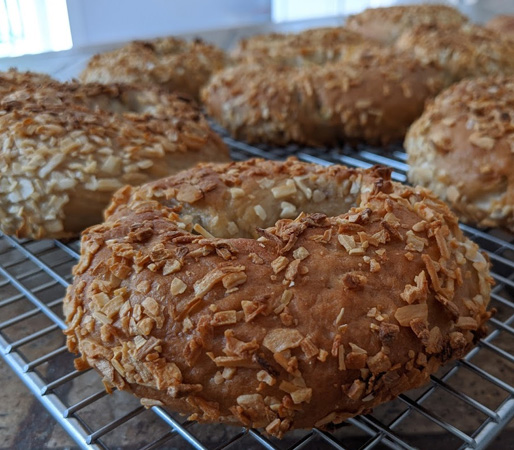 I say leveled up because I made bagels and they came out pretty good. Let me tell you, something like creating a bagel from scratch seems intimidating, but its not really that bad actually.